Recruiting Success Stories:
Featured Placement – Justin McDaniel
Account Executive – CRM SaaS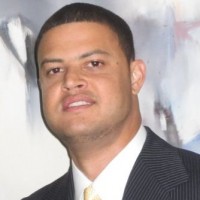 Companies enlist Redfish Technology to recruit Sales and Marketing folks when they are ready to grow aggressively. The bar is set high from the initial conversation. He or she expects tenure with roles, relevant software experience and passion. In this particular role, the CEO needed someone with experience selling to public agencies and a proven track record in selling enterprise software, ERP and SaaS. Founded in 2000, Comcate's technology empowers public agencies to function at their highest level through SaaS and CRM solutions.Growing by leaps and bounds, today the company serves over 25,000 staff members in hundreds of public agencies across the country. Their product suite includes Customer Relationship Management, Code Enforcement and Inspections, and Citizen Mobile Access software. The importance of hiring the right account executive is crucial from skill set to cultural fit.
Justin McDaniel stood out with a decade of sales experience with proven results. His experience includes working with start-ups and wearing multiple hats; marketing, project management, prospecting, lead generation and cold calling activities to generate sales opportunities were among his accomplishments. His experience ranged from healthcare tech sales to hardware sales to storage solutions for enterprise level clients.  He has sold to Federal and local governments as well as corporations, always exceeding sales goals, identifying unique avenues, leveraging opportunities, and taking proactive initiative at every turn. Polished and professional, Justin is a go-getter. He earned his degree in Political Science from UCSD and did a year abroad in Rio de Janeiro; he is semi-fluent in Portuguese and proficient in Spanish. Justin is highly skilled in negotiation, and has taught a seminar on Negotiation to college business interns with the INROADS organization.
"Throughout my career I have worked with many recruiting firms and my experience working with Leah and Redfish technology was by far the best experience I've had.  During the screening process they were able to quickly assess my skills and identify an opportunity that quickly became my top prospect.  I was looking for an opportunity that united my desire to sell software with my deep experience selling within the public sector. Comcate was the perfect fit.  While other recruiting firms are good at identifying the right opportunity, few recruiters are helpful in coaching you toward success. Leah was able to offer spot on advice at each junction inthe recruiting process that contributed to me landing a position with Comcate. Five months after joining the team at Comcate I can say that Redfish identified a solid fit with a company where I am extremely happy." — Justin McDaniel