The Top Five On-Boarding To-Dos Before the Start Date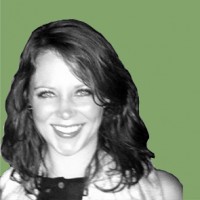 By Tory Thomas, Executive Recruiter, IT Sales & Marketing
You may be asking "Why on-board before the start date?"
Well… really you should be on-boarding from the first contact with a candidate. When you receive a resume from a candidate, you should be sending a warm acknowledgment, even if you aren't hiring for that exact profile right now. This is how you build your talent pipeline.
When you schedule a first interview or have an informal dialogue, you are making an impression. At this point you are acting as your company's brand ambassador and forming an impression with the candidate.
The hiring process is one of courtship so it is not one-sided. The candidate wants to sell you on how good they are and why you should hire them. And as a company representative, whether you are the direct hiring manager, an HR professional, or an external recruiter, you are selling the candidate on the employment opportunity and the company in general.
If all interactions with a potential hire have created an increasingly informed candidate with a positive opinion about the company and employment there, should a job offer be extended the candidate is already that much more decided on your company. This saves time and ensures that new hires come on excited and knowledgeable about the company and position they are accepting. It also makes negotiations easier when the candidate is excited and confident about the new job.
In summary, on-boarding is important from the first contact and pre-hire it is in large part about branding and educating and making a good impression.
Between the offer stage and the start date
On-boarding between when the offer is accepted and the actual start date can be critical and it can make all the difference in your team building success. This is a stage that too often is ignored or even bungled by hiring companies.
Again, you may be wondering "Why worry about this when the candidate has already accepted the offer? Can't I just wait until they show up in 2 weeks from now on a Monday morning?"
Well… there are still many things that can go wrong before the start date:
• Remember that if your candidate was interviewing with you, she/he may also have been interviewing elsewhere. Other offers can come through during those two weeks. Someone with more follow-though may try to woo your new hire away.
• Sometimes after an offer is accepted if there is not further contact from the company in the interim period and especially if the candidate doesn't have connections at the new company, she/he may get cold feet or worry that the company isn't truly excited about bringing her/him on.
• Miscommunications can happen and any start delays that may result can be costly to the company and disconcerting for the team and new hire. Additionally, missed opportunities may also arise if there is limited communication or connection with the new hire. Why wait around two weeks if she/he can be available right away?
So manage these pre-start risks and get the new hire prepared to hit the ground running!
Here are five on-boarding to-dos before the start date:
1. Make them Feel Welcome
Once they have an accepted offer stay in touch with your new hire. Give them a call and welcome them. Ask them about how the transition feels to them and what you can do to facilitate. Thank them for accepting the offer and let them know how excited you are about them joining the team. You might send a welcome card or package in the mail. Some companies we work with send company schwag as well.
2. Formalize and Advise on Process and Resources
Ideally you send along administrative information with the offer letter so that the new hire has it from the get-go. Getting the new hire up to speed on the administrative process early will reduce the amount of paperwork later and get things off to a smooth and timely start.
Make sure that the new hire explicitly knows the next steps and who to contact with questions. Provide your new team member with the documents and information they need to return and let them know about any background checks and when those will be completed. Get them information on the company insurance and other programs as well as any HR and company policy documentation.
3. Get Ready
No one wants to show up to work and wait around while new colleagues try to figure out if a computer is ready or the phone system has been set up. Get this done in advance. Prepare the new hire's email, intranet, work cell phone, phone system, software guides, any work tools, desk, security badge, photocopier code and whatever they will need to function.
It isn't a bad idea to call the new hire once things are in motion to go over what is being prepared. This preparation will be welcoming and may trouble shoot any incidentals that slipped through the cracks.
4. Make Introductions
Reach out (by email, phone, LinkedIn, lunch date) to make introductions. Encourage or direct some of your staff to reach out to the new hire as well. Making a connection between your new team member and key players such as direct reports, managers, other team members, and human resources will make them feel welcome and part of the team before that Monday morning gets here. The sooner people are getting better acquainted, the more quickly productive working relationships can start.
5. Share the Company Goals, Culture, Mission …
Getting the new hire up to speed on company goals and feeling a part of the company culture is a critical part of on-boarding. This brings gains in productivity and more efficient team building. Get your new employee up to speed by: highlighting information on the company's website; providing a company brochure and product marketing collateral; informing them of the company values, mission, and vision; sharing company news and awards; connecting via company social media; giving important dates such as company parties; directing them to any video or news on the company's strategic goals; providing employee or client testimonials.
If you've done all your on-boarding with your new hire before the start date, when that Monday morning rolls around, everyone will be ready to go and get'er done!
About the author:
Tory Thomas, Executive Recruiter, Tech Sales & Marketing Division
Tory traded the big city for the big sky as she made her way cross country from Atlanta to Sun Valley in order to join Redfish.  Once a collegiate soccer player at the University of the South, Tory brings a 'work hard' attitude along with an outgoing personality to tackle your recruiting needs.