Recruiting Success Stories:
Featured Placement – Tim Roake
Senior Software Engineer – Security Industry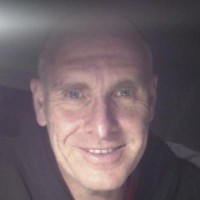 The Director of Engineering asked Redfish Technology for help in finding Senior Software Engineers. This well-established security company was created to solve the industry's biggest problem: making encryption and tokenization of data simple for even the most complex use cases. As the leading expert in data-centric encryption and tokenization, this company has solved this challenge through cryptographic innovations. The expanding team in this fast-paced company required a software engineer with specific coding expertise, and ideally experience in security and encryption.  With secure mail solution and secure data solutions for companies ranging from small businesses to Fortune 500 companies, the company desired a creative, problem-solving mind to join the team implementing major features and components of the enterprise data protection platform.
Tim Roake has two decades of software architecting and engineering experience at companies that have been deep in secure communications and enterprise software. He has a vast experience with many relevant technologies and topping his expansive list of skills, he is especially strong in C++/C#/Python. An Aussie, Tim got a Bachelor of Engineering studying Electrical Engineering, Embedded Software, Signal Processing, and Communications down under. He loves algorithms, strives for practical solutions, and embraces agile methodologies. Tim continually updates his professional credentials, and is a certified scrum master. He enjoys participating on and leading teams with synergy and disparate skills, both in the tech field and as a softball coach. Tim meshed immediately with the fast-paced team at Voltage, and has hit the ground running. Best of luck Tim!
"Meredith provided the best service I have ever encountered from a recruitment company. From the start she was able to target my skills to the right opportunities and then followed up to completion in the shortest possible time frame while also providing constant feedback and advice. Meredith works for the candidate's best outcome and I highly recommend her."
–    Tim Roake