15 Cybersecurity Companies to watch in 2020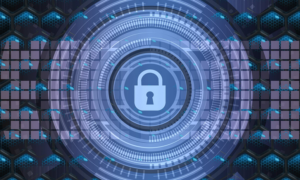 Every emerging technology poses its own unique set of security challenges. Traditional concerns about financial & identity theft, espionage, and malware haven't gone away, they've just been joined by new dangers like Denial of Service attacks, data breaches and cyberattacks on connected "Internet of Things" devices. As the growing ubiquity of technology exposes us to new threats, here are some companies hard at work to protect us.
Fortscale (www.fortscale.com) Fortscale is redefining behavioral analytics, with the industry's first embeddable engine, making behavioral analytics available for everyone. Fortscale automates the delivery and use of behavioral analytics throughout the security infrastructure, embedding it within the native operations of security devices, so it can be used to quickly pinpoint risks, improve decision-making and strengthen security. When integrated, Fortscale processes the data collected by the device, using predictive, big data analytics and advanced machine learning, to autonomously model behaviors and quickly and accurately identify anomalous, high-risk activity.
Firelayers (www.firelayers.com) FireLayers enables IT to proactively protect the usage of cloud applications via rule-based policies while ensuring that they maintain the required security and compliance levels. They protect cloud application usage from initial user identification to the safe retrieval of data and request fulfillment. They add a layer of proactive protection and monitoring to any cloud application identifying all users, applications, and actions.
CyberHaven (www.cyberhaven.io) Cyberhaven provides rapid enablement for GDPR and CCPA compliance, streamlined data security and modern risk management. Cyberhaven automatically traces all of your data as it moves through your enterprise in real time, on prem and in the cloud, enabling you to search, navigate, and control the flows of data as easily as finding your way around city streets with a GPS. Their technology is simple and blazingly fast to deploy, and you don't need to change, tag or classify your data to use it.
NokNok Labs (www.noknoklabs.com) Nok Nok Labs, Inc., based in San Jose, CA, was founded to transform online authentication for modern computing. The company is backed by a team of security industry veterans from PGP, Netscape, PayPal & Phoenix, and have a deep experience in building Internet scale security protocols and products. The company's products transform authentication by enabling end-to-end trust across the web using authentication methods that are natural to end-users and provide strong proof of identity.
Voltage Security (www.voltagesecurity.com) Voltage Security provides data-centric security and stateless key management solutions to combat new security threats and address compliance by protecting structured and unstructured data as it is used across data centers, public and private clouds and mobile devices. Voltage solutions are in use at almost 1,000 enterprise customers, including some of the world's leading brand-name companies in payments, banking, retail, insurance, energy, healthcare and government such as ING, Kaiser Permanente, Kodak, Wells Fargo and Heartland Payment Systems.
Arxan (www.arxan.com) Arxan Technologies is an American technology company specializing in Application Attack Prevention and Self-Protection solution for IoT, Mobile, and other applications. The company reports that applications secured by it are running on over 500 million devices. Arxan solutions are used to protect applications across a range of industries, including: Mobile Payments & Banking, Automotive IoT, Healthcare IoT, Gaming and High-Tech. Arxan's security products are used to protect the confidentiality of applications (which can be breached by reverse-engineering, code analysis and other means) and the integrity of applications (which can be compromised through code modification, malware insertion and other types of attacks).
TigerConnect (www.tigerconnect.com) Of the largest hospital systems in the U.S., 5 out of 10 trust TigerConnect with their healthcare communications. By using TigerConnect's secure messaging platform to expedite admissions and discharges, hospitals ensure continuity of care during shift changes, consultations, and so much more. TigerConnect also integrates with the systems organizations already use, which means that work gets streamlined – not disrupted. No matter the size of your organization, TigerConnect was designed with the goal of helping you treat more patients, in a safer way, in less time than ever before.
Cloudmark (www.cloudmark.com) Cloudmark is a trusted leader in intelligent threat protection against known and future attacks, safeguarding 12 percent of the world's inboxes from wide-scale and targeted email threats. With more than a decade of experience protecting the world's largest messaging environments, only Cloudmark combines global threat intelligence from a billion subscribers with local behavioral context tracking to deliver instant and predictive defense against data theft and security breaches that result in financial loss and damage to brand and reputation. Cloudmark protects more than 120 tier-one service providers and tens of thousands of enterprises, including, Verizon, Swisscom, Comcast, Cox and NTT.
TrueVault (www.truevault.com) TrueVault is the first data security company entirely focused on protecting Personally Identifiable Information (PII). TrueVault decouples consumer identity from consumer behavior to eliminate data security risks and compliance liabilities, giving companies only the data they need. As organizations collect and store more data to drive their businesses forward, they are simultaneously increasing their risk and liability. TrueVault removes 100 percent of that liability and ensures compliance with regulations such as HIPAA, GDPR, and the California Privacy Act.
ThinAir (www.thinair.com) The ThinAir Next-Gen Endpoint Data Visibility Platform delivers complete intelligence about every information in your organization, with simplicity and speed. ThinAir's patented technology answers sophisticated questions about user interaction with data including information creation, consumption and communication empowering security and IT professionals with instant data-element level visibility including financial impact, in real time and historically.
Contrast Security (www.contrastsecurity.com) Contrast Security is a world leading provider of security technology that enables software applications to protect themselves against cyber attacks, heralding a new era of self-protecting software. More accurate and effective than outdated legacy security measures, Contrast Security is a completely new approach to application security – the world's first comprehensive platform for protecting enterprise applications from within. Contrast's patented deep security instrumentation is the breakthrough technology that enables highly accurate analysis and always-on protection of an entire application portfolio, without disruptive scanning or expensive security experts.
Distil Networks (www.distilnetworks.com) Distil Networks, the global leader in bot detection and mitigation, is the only proactive and precise way to mitigate bad bots across web applications, mobile and APIs. With Distil, you automatically block 99.9% of malicious traffic without impacting legitimate users. Distil Web Security defends websites against web scraping, competitive data mining, account takeovers, transaction fraud, unauthorized vulnerability scans, spam, man-in-the-middle attacks, digital ad fraud, and denial of service. Distil API Security protects public and partner-facing APIs against developer errors, integration bugs, automated scraping, and web and mobile hijacking. Distil Analyst Managed Service brings human intelligence to the science of bot mitigation.
CodeDX (www.codedx.com) Code Dx Enterprise is an automated application vulnerability management tool that makes all of your testing tools work together to provide one set of correlated results, then helps you prioritize and manage vulnerabilities—integrating with your application lifecycle management tools so your security and development teams work together for faster remediation.
ForAllSecure (www.forallsecure.com) ForAllSecure is building autonomous cybersecurity tools for developers, enterprise IT, and end-users that automatically find and fix vulnerabilities in run-time executable software pre-production and when deployed. A startup with ties to Carnegie Mellon University, ForAllSecure has created a system it calls Mayhem that can scan code for security holes and plug them without any human intervention.
Karamba Security (www.karambasecurity.com) Karamba Security's automotive-grade software detects and prevents cyberattacks on connected devices: automotive ECUs, Industry 4.0 controllers, enterprise edge devices, and IoT endpoints. Karamba's patented run-time integrity is automatically integrated with the system's software, as a part of the software build process. It automatically detects and prevents changes to the system's factory settings, i.e. exploits of security vulnerabilities within the system.