Recruiting Success Stories:
Featured Placement – Feng Hong
Customer Support Specialist – Cloud Hosting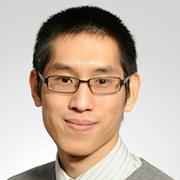 Hiring aggressively but with a rigorous process, Linode's ever-growing customer base and offerings necessitate top quality Linux technical support professionals. As an early leader in the cloud hosting industry that continues to be a leader in virtualization hosting, the company strives to provide the best service and technology. Proud and protective of Linode's unique culture, the hiring process puts significant weight on both a candidate's experience and hard skills as well as on the soft skills and cultural fit. With high-performance technology and service, the company demands high performance team members, and that is what they get when partnering with Redfish Technology to recruit tech professionals.
Feng Hong has solid experience in hardware/software tech support, from installing,configuring, upgrading and troubleshooting servers & networking equipment on Windows and UNIX-based systems to analyzing & monitoring systems to determine hardware, software & performance issues, and managing audit projects to ensure the integrity of data centers. Feng has earned a Bachelor's Degree in Information Technology and holds CompTIA A+, Network+, Security+ certified, and CCNA certifications. Feng is very personable and is an excellent team player, quick learner, and self-starter. He enjoyed the thorough hiring process at Linode and is ecstatic about his new career with the company.Congratulations to Feng on this new chapter as well as the arrival of a new family member!
"Thanks to Noah and Redfish, I was able to land a job that fulfills my career goals and is a lot closer to home. Noah took the time to understand me so that my new job caters to both my career life and my family life." – Feng Hong
See all our Featured Placements.