Recruiting Success Stories:
Featured Placement – Nidhi Jaiswal
User Experience Designer – Enterprise Content Delivery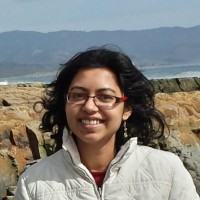 This cloud-based software company enables content delivery solutions for some of the world's largest enterprise companies. Through its powerful Enterprise Content Delivery Network (ECDN), Kontiki enables high quality holistic content delivery that is secure, reliable, network-friendly and easily deployed. When the Director of Product Management needed to hire a User Experience Designer he asked Redfish Technology to find a skilled engineer and a passionate designer with startup experience and a love for cutting edge technology. The UX Designer would be responsible for designing user friendly interfaces for video  portals, webcasting application, analytics portal, and mobile applications. The role includes creating designs, coding and collaborating with stakeholder, developers and QA to bring products to market quickly. This would be a golden opportunity to work in a small agile company serving large enterprise customers including many Fortune 500 customers.
Nidhi Jaiswal is a passionate User Experience Designer who firmly believes in user-centered design that delights customers while increasing ROI and user engagement. She is an expert problem-solver with excellent creative design skills. Nidhi's prior experiences in software engineering, agile methodologies, working with global teams in a startup environment made her a perfect fit for this role.  Nidhi earned her B.S.E, Computer Science from the University of Michigan and a Master of Science in HF/E from San Jose State University. She is fired up about working at Kontiki where she gets to design solutions to challenging UI problems.
"Searching for a job can be hard. Tory made it easy by making sure job is a good fit.  It was because of her that I landed a job that I absolutely enjoy.Thank you Tory for your hard work, persistence and friendliness." — Nidhi Jaiswal