We Are Thrilled to Introduce The Newest Member of the Redfish Team – Zoey Kathleen Scarnegi (all 8 lbs-2oz & 20.5 inches of her!)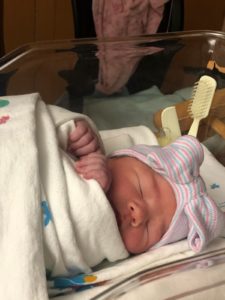 Our CRO Leah O'Flynn and her husband Tommy welcomed their 2nd daughter Zoey into the world in the early morning hours of July 3rd. Mom, baby, Tommy & new big sister Lily are all doing well.
*and in classic Leah style, she placed a candidate with one of our Ed-Tech clients while she was in labor…talk about dedication!